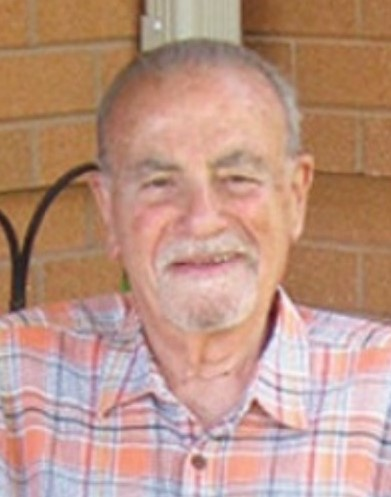 Obituary of Stanley Ederheimer
Stanley Ederheimer, 85, a three-year resident of Glen Mills, PA, and 45-year resident of Rockland County, NY, died on August 25 at Maris Grove retirement community after a brief illness.
Born in the Bronx, NY, on December 8, 1932, Stanley was the son of Jeanetta Kempf-Han and Alfred Ederheimer. He was raised by his mother and stepfather, Peter Kempf and after his death, by Theodore Han.
He grew up in the Bronx and earned Bachelor's and Master's degrees from the City University of New York. After serving as a social worker for the City of New York, he became a history teacher in NYC schools where he shared his love of history for 32 years with hundreds of students. He taught history for many years at DeWitt Clinton High School in the Bronx before moving to Chelsea High School in Manhattan where he also served as Assistant Principal. He retired from Chelsea High School in 1989. During the summers, he served as camp director for the East Pond Day Camp and Ramaquois Day Camp. For many years, he taught English as a Second Language. After he retired, he was a volunteer teacher with the Sacred Heart Catholic Church homeless ministry in Suffern, NY.
Stanley married Harriette Grief on April 10, 1957 and in 1967 they moved to Pomona, NY, where they raised three children. Stanley was a charming person who was gregarious and outgoing and made friends wherever he went. He loved to travel, read, watch sports and movies, was an avid collector and seller of antiques and had recently started painting. He loved the arts and had a vast knowledge of antiques and filled his home with art and collectibles. He loved spending time with his children, grandchildren and a wide circle of friends who he continually kept in touch with despite long distances.
Stanley was preceded in death by his beloved wife Harriette and his cherished daughter Linda. He is survived by his son Joshua and wife Donna of Gambrills, MD; daughter Lee Brennan and husband Jeffrey of Chadds Ford, PA; and grandchildren Justin Ederheimer (NYC), Lindsay Ederheimer (Nashville, TN), Hannah Brennan and Grace Brennan (Chadds Ford, PA); brothers-in-laws Steve Grief and wife Mina (Los Angeles); Larry Grief (Philadelphia); and cousin David Ederheimer and wife Carolyn (Louisville, KY) .
A celebration of his life is planned for Saturday, September 8 at 2:30 pm at the Pagano Funeral Home, 3711 Foulk Road, Garnet Valley, PA. The family will receive visitors prior to the service at 1:30 pm. In lieu of flowers, donations can be made to the Maris Grove Scholars' Fund, which provides scholarships to students who work at Maris Grove, a non-profit community, where Stanley was a resident. He felt great affection for the students who worked there. Make checks out to: "Maris Grove Scholars' Fund," Maris Grove Office of Philanthropy, 200 Maris Grove Way, Glen Mills, PA 19342.