Paw Prints Forever Pet Crematory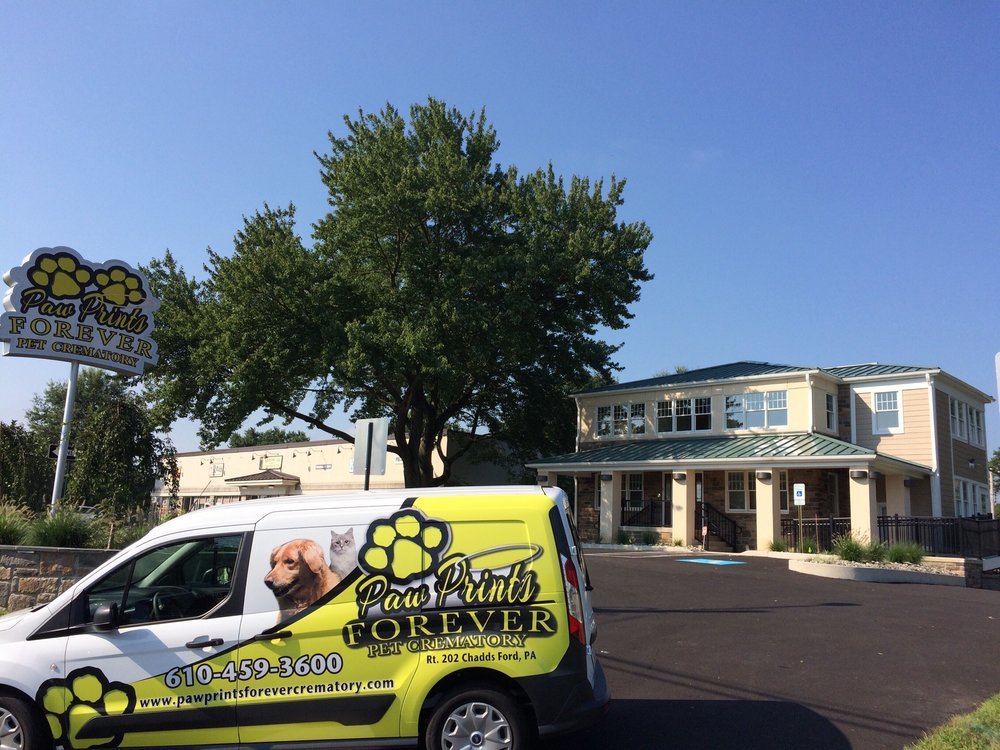 We here at the Pagano Funeral Home have been assisting our families throughout the years with the loss of their family members and loved ones. We do traditional funerals as well as cremations, however we felt the need to expand to assist our families with the loss of their Pets.
That is why we have established and founded at a location in Chadds Ford, PA, "Paw Prints Forever Pet Crematory", located on the Route 202 Southbound Corridor.
We perform all pet cremations individually and on the Chadds Ford location site. This assures all families that the ashes they receive back are the actual ashes from their Pet. This is how I would want my pet treated and that is why we treat all pets the same way, with dignity and respect.
Feel free to click on the link below to see more about the care that we give families and their furry loved ones.
232 Wilmington West Chester Pike
Chadds Ford, PA 19342
610-459-3600