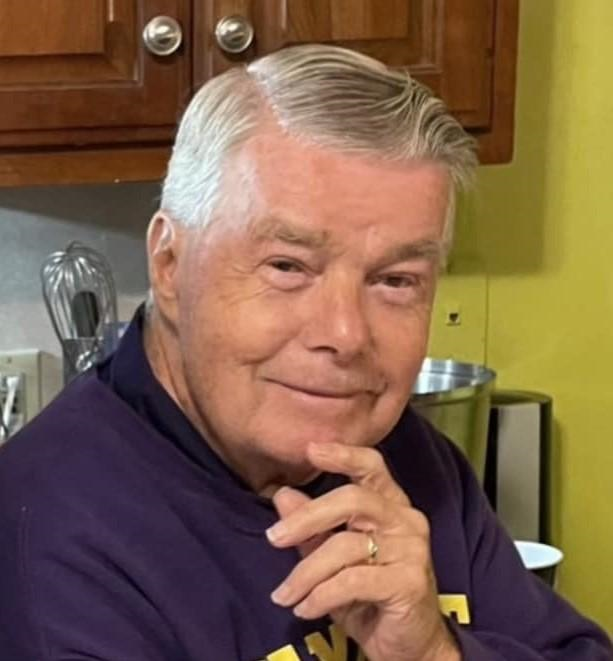 Visitation at Funeral Home
9:30 am - 11:00 am
Tuesday, May 9, 2023
Pagano Funeral Home
3711 Foulk Rd
Garnet Valley, Pennsylvania, United States
Mass
11:00 am
Tuesday, May 9, 2023
Pagano Funeral Home
3711 Foulk Rd
Garnet Valley, Pennsylvania, United States
Final Resting Place
1:00 pm
Tuesday, May 9, 2023
Delaware Veterans Memorial Cemetery
2465 Cheasapeake City Road
Bear, Delaware, United States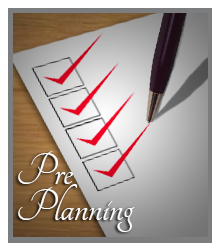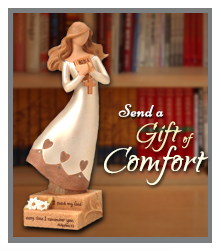 Obituary of David D. Brady
David D. Brady, age 85, of Claymont, DE passed away suddenly on April 17, 2023 at his home.Born to Scottish and Irish immigrants, James and Celia McHale Brady in Chester, PA, all but his first 4 years in Chester, he has been a resident of Claymont. He graduated from Claymont HighSchool in 1955 then served his country in the United States Marine Corps from 1955-1959. In 1964 he met the love of his life, Carol, and they married in 1967. In 1968 while working full time he enrolled full time at the University of Delaware where after 3 1/2 years, he graduated with a Masters in Education. He also achieved his Juris Doctorate from Widener University School of Law class of 1982. David taught for the Colonial School District then retired as a Visiting Teacher from the Brandywine School District after 37 years. Prior to that he worked for the United States Post Office (1960-1966), Chrysler Corporation (1967-1968) and the Sun Oil Company (1968-1972). He also served his community as a Delaware State Representative for 20 years (1982-2002), never calling himself a politician but an elected official working for the people. He was instrumental in community projects such as the band shell at Bellevue Park, the Cauffiel Property, Fox Point park, the Robinson House, the Stone School and the Claymont Library. He was a devout Catholic at Holy Rosary Church. Meeting with the Claymont ROMEO club monthly, MS&MPS Social Group Tuesdays and weekly stops to chat with the "old guys'' for coffee at Burger King, he was also a member of Claymont Historical Society, Radnor Green Civic Association, Mensa and was an honorary member of Claymont Fire Department and a past member of Claymont Lions Club, Marine Corps League, Coach for CYAA, NCC after school programs, Naamans Heritage Society and Claymont Stone School . He always had time to talk, listen or help and his selfless dedication to the Claymont Community will be long remembered.
In the 60's he was the owner and operator of Claymont Cycle Center in Claymont and a MotorCycle Rental in Dewey Beach, DE during the summers. He also sang and played guitar in the band Dave and the Fabulons, still enjoying the same classic Fender guitar. He also enjoyed classic cars and motorcycles, especially his 1965 Mustang and 1967 Triumph Bonneville. He was regularly seen cruising the streets of Claymont in his 1987 ElCamino.
Taking trips and spending time with his wife and family was always important to him. Insisting on driving and taking the scenic route everywhere he went. He enjoyed life to the fullest and always took the time to smell the roses. Bringing his family to Pompano Beach Florida for every Easter then later becoming a snowbird. Summers were spent going to their beach house in Rehoboth. For the past 6 years he and Carol looked forward to their trip to Moonlight Beach California for the Annual Wavecrest Woodie Melt. You could be sure on all his trips he packed his running shoes and shorts. Keeping in shape and just being healthy was always a goal. Going to the track or just walking around was a regular routine. He participated in many 5K's in Claymont and Rehoboth. At night he would sit in his front room and talk on the phone for hours to friends. Still in contact with his first little friend as a child.
But what gave him the most joy and happiness was his granddaughter Josephine. From the moment he heard her heartbeat, he was in love. Being at every milestone, every celebration, every game, was his priority. He was so proud to be her Papa and he let everyone know it. It is with great comfort and peace knowing he enjoyed his last 11 days with Carol and Josephine visiting his favorite places in Southern California.
His gentleness, compassion and unfaltering love will be greatly missed by his family and friends. But always remembered as a true testament and inspiration of what true love is. We are grateful and blessed to have had him as a husband, father, papa and friend and will be forever in our hearts until we meet again.
In addition to his parents, David is preceded in death by his 5 brothers; James, John, Joseph, Gerard and Michael Brady (who passed as an infant). He is survived by his loving wife of 56 years, Carol Abel Brady, 3 Children, David D. Brady Jr., Joseph J. II (Tania) Brady, and Danielle McHale Brady Stevens, granddaughter, Josephine Julia Stevens, a sister, Maryanne Kennedy and 5 sisters-in-law, Lillian, Elaine, and Janet Brady, Billie Sareyka and Dale Gibney, 1 brother-in-law, David Zebley and many cousins, nieces and nephews.
A visitation will be held Tuesday, May 9,2023 from 9:30-11:00AM at Pagano Funeral Home, 3711 Foulk Rd, Garnet Valley, PA., followed by a Funeral Liturgy at 11:00AM. Interment, Delaware Veterans Memorial Cemetery, Bear, DE.
A Memorial Luncheon will be held at Claymont Fire House Banquet Hall from 2:00 - 4:00PM. 11 Lawson Avenue Claymont, DE 19703
In lieu of flowers the family is requesting contributions made in Dave's memory to the Claymont Fire Company 3223 Philadelphia Pike, Claymont DE 19703 Or The Claymont Lion's Club 11 Bellemeade Place, Wilmington, DE 19810. Online condolences may be made by visiting www.paganofuneralhome.com
Share Your Memory of
David
Pagano Funeral Home

3711 Foulk Road
Garnet Valley, Pennsylvania19060
DE: (302) 792-8485
PA: (610) 485-6200

Moreland-Pagano

3711 Foulk Road
Garnet Valley, Pennsylvania 19060
PA: (610) 494-0505
Email Us