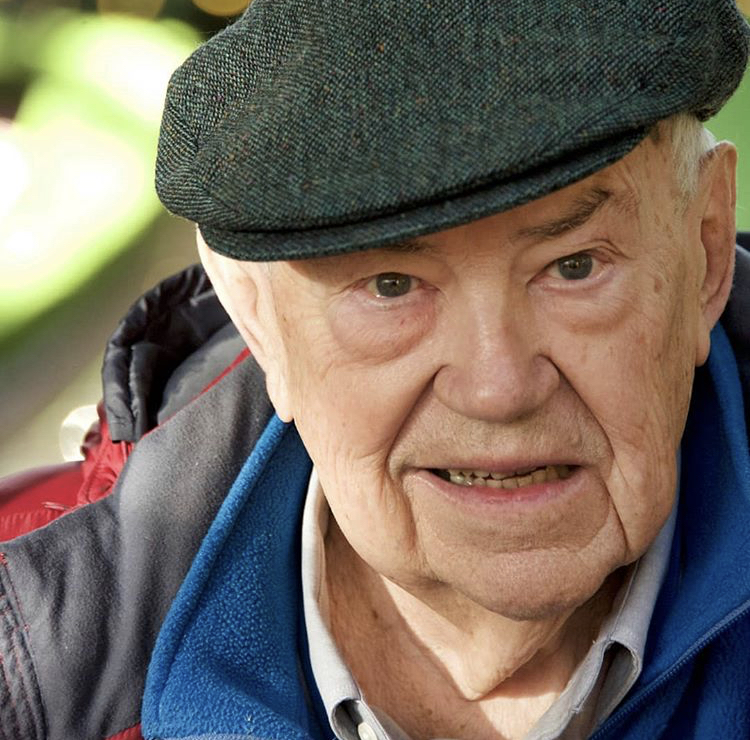 In Memory of
Ronald Joseph Maziarka
1935 - 2019
Obituary of Ronald Joseph Maziarka
Ronald Joseph Maziarka, age 84 (date of birth January 11, 1935) of Chicago, IL passed away peacefully on August 24, 2019 at Rose Court in Maris Grove. Born and raised in Chicago, IL, he resided for the past 2 years in the Maris Grove Community in Glen Mills, PA, previously residing in Paoli and living most of his life in Chicago. Ron earned Bachelor degrees in mechanical and electrical engineer (from Chicago Technical College) with an MBA (from Rosary College). Ron worked for CTA (Chicago Transit Authority) for 15 + years (1977-1992). Ron enjoyed managing his investments, photography, cooking, reading (Robert Frost/Shakespheare/John Steinbeck), and storytelling "Woody the Dragon" stories to his grandchildren but most of all he loved his family. He is preceded in death by his parents, Joseph and Mary Anne (Frystak) Maziarka and is survived by his wife of 59 years (60th anniversary would have been September 5, 2019), Cynthia Hinds Maziarka, 2 daughters, Catherine (Tom) Darlington and Elizabeth M. (José Guerra) Maziarka, sister, Carol (John) Votipka, 4 grandchildren, Charlie Guerra, Elena Guerra, Tommy Darlington and Brooklyn Darlington. Funeral Services and Interment are private. Donations in his memory may be made to Alzheimer's Association.
This morning when I woke and learned of Ron's passing, I felt the floor give way a bit underneath me. His loss, our loss, was a blow that opened a void where once someone so solid, so anchoring, so thoughtful, so funny and so wise had stood. Yet, thankfully, that feeling of a void did not and could not last long. Ron himself had already prepared us for how to fill that gap with the life that he lived and the stories that he shared with us.
Ron saw us as players on the stage of life, and it was meant to be a place filled with joy, laughter, sorrow, romance, and often a touch of the unexpected and the absurd. Most stories were from his own life and some were creations from his own imagination to share with his grandchildren. They all spoke to a life well lived.
"Thou art as wise as thou art beautiful."
- William Shakespeare, A Midsummer Night's Dream
The story of his beautiful young bride, Cynthia, and their 59 years of marriage was at the center of his life. Yes, Ron gleefully admitted that Cynthia's good looks caught his eye immediately, but it was her sharp mind, her sense of adventure, her tenacious will, and her wonderful sense of humor that kept their love burning bright over so many years. As a young couple paying their own way through school and advanced degrees, they supported and encouraged each other to keep learning and enjoying new adventures that would last a lifetime.
"Two roads diverged in a wood, and I—
I took the one less traveled by,
And that has made all the difference."
-Robert Frost, The Road not Taken
"Love looks not with the eyes, but with the mind"."
- William Shakespeare, A Midsummer Night's Dream
Of course this is why Cynthia made Ron so happy. As a young man Ron chose a more difficult path and started to work his way through school. Sure, sometimes he failed some courses, but he persevered. He admitted that it wasn't always pretty, but he continued moving forward. Ron often compared life to a long race. He believed no matter your standing, if you're far ahead, struggling, or cruising along, there was one thing you should never do. Do not drop out. Keep going. It seemed as though, for Ron, what pushed him to continue forward was a particular love for learning something new that burned inside. How else do you pick up degrees in electrical engineering and mechanical engineering and then add on an MBA some 20 years later? And Cynthia inspired him at the same time. Her Great Books courses at the University of Chicago spurred him on to read more with some of his favorites being Robert Frost, Steinbeck and Shakespeare. He also picked up on investing at a young age and was proud to have steadily grown his retirement fund from nothing. And he was always eager to share those hard earned lessons with his children and grandchildren.
"Over hill, over dale,
Thorough bush, thorough brier,
Over park, over pale,
Thorough flood, thorough fire,
I do wander everywhere,
Swifter than the moon's sphere;
And I serve the fairy queen,
To dew her orbs upon the green.
The cowslips tall her pensioners be:
In their gold coats spots you see;
Those be rubies, fairy favours,
In those freckles live their savours:
I must go seek some dewdrops here
And hang a pearl in every cowslip's ear.
Farewell, thou lob of spirits; I'll be gone:
Our queen and all our elves come here anon."
- William Shakespeare, A Midsummer Night's Dream
And for a boy, born and raised in Chicago, who lived there for close to 80 years, Ron managed to pack in plenty of adventures all around the world. From loading up the station wagon and heading to the West with Cathy and Liz when they were little, to seeing Europe, Africa and Asia with Cynthia and then traipsing all about with his grandchildren, Ron indeed wandered everywhere, taking beautiful photographs and bringing back wonderful stories of strange foods, new friends and plans that rarely turned out as expected but were always thoroughly enjoyed.
"And those things do best please me,
That do befall preposterously." -Puck
- William Shakespeare, A Midsummer Night's Dream
It was Ron's ability to appreciate and embrace the unexpected, the ridiculous, the utterly absurd that made his stories and his sense of a well lived life so much fun. He relished telling stories to his grandchildren. And these were no ordinary stories. He researched tales from the Brothers Grimm, Hans Christain Andersen, Shakespeare, Aesop, and folktales from around the world. He would bend the narrative to his needs, but his signature touch was always the unexpected ending with a wise lesson or comic pratfall. He left them with a great gift of stories that will be cherished for generations to come.
"A very gentle beast, and of a good conscience."
- William Shakespeare, A Midsummer Night's Dream
"My soul is in the sky."
- William Shakespeare, A Midsummer Night's Dream
So Ron has left this earth but he has not left us. There is no way that he can. His life well lived and the stories that he told surround us everywhere we look. He gave us so much that will live with us and help carry us onward. Ron walked this stage as the most noble of players for over eighty years bestowing on us so much love, grace and wisdom. Thank you, Ron. We love you.
"Farewell, sweet playfellow."
- William Shakespeare, A Midsummer Night's Dream
Share Your Memory of
Ronald
Pagano Funeral Home

3711 Foulk Road
Garnet Valley, Pennsylvania19060
DE: (302) 792-8485
PA: (610) 485-6200

Moreland-Pagano

825 Main Street
Trainer, Pennsylvania 19061
PA: (610) 494-0505

Email Us