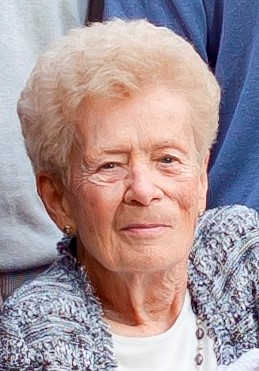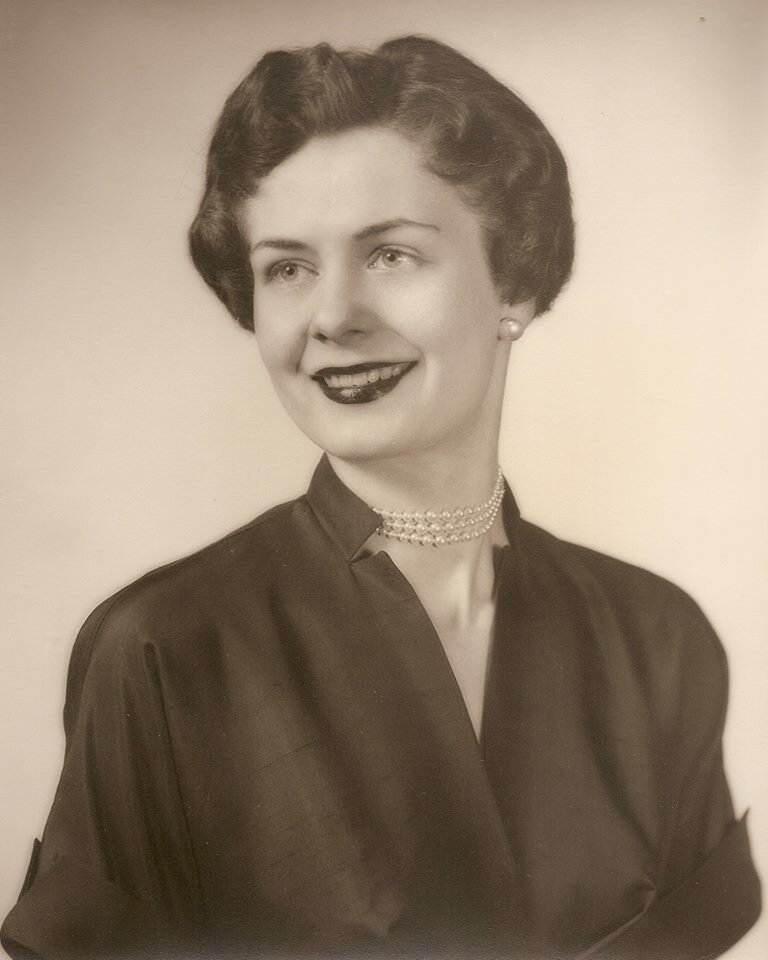 Obituary of Carolyn S. Hanlon
It is with great sadness that we announce the passing of our beloved mother, Carolyn Sue Hanlon (nee Young). Fondly known as "Mrs. H." to many, our mother passed away peacefully at her home on Sunday, February 5, 2023, at the age of 89 with her husband, our father Jack, at her side. Born in Indianapolis, Indiana to Thelma (nee Roberts) and William Young, Carolyn's father moved their family to the Philadelphia region where Carolyn grew up in Yeadon, PA. A graduate of Yeadon High School, she remained very involved with classmates and hosted many a reunion brunch. In her young adult years, Carolyn worked for Piasecki (Boeing) Helicopter where she met her husband, Jack. Family and married life included relocations to Grand Island, New York, Prairie Village, Kansas, and West Chester, Pennsylvania with the final move to Concordville, Pennsylvania where Carolyn lived for 55 years and raised her nine children in the 1800s-era home she loved.
After her greatest career of being a devoted mother and wife, Carolyn embarked on her 30-year career as an EMT for Riddle Memorial Hospital Paramedic Unit, retiring at age 75. Being an EMT was a job that she loved, always exclaiming as she left for work that she was going to "play in the streets". That career was preceded by her volunteer position as an EMT with the Concordville Fire Company Ambulance Corp, Station 59, where she held the office of Ambulance Lieutenant & Ambulance Captain during her tenure.
Growing up as an only child, Carolyn's desire for a large family came true. Carolyn's children, grandchildren and great grandchildren were a source of great pride and joy, providing many hours of subject matter for her hobbies as an avid videographer, photographer, and scrapbook aficionado. While Carolyn's passing leaves a hole that can never be filled, she leaves behind hours of video reels and scrapbooks for her family to cherish and remember the times spent together. Carolyn loved her family, and she loved life. She especially enjoyed a good margarita and was frequently spotted driving around town in her ruby red convertible Mustang, a treasured purchase following her retirement.
Carolyn excelled at cooking for the masses which made family dinners and gatherings very memorable.
"Mom mom" was a constant presence in the lives of her grandchildren and great grandchildren. She never missed an opportunity to be the ultimate spectator, spending many hours at dance recitals, sporting, and school events. Carolyn was an enthusiastic and loyal fan of the Philadelphia Eagles. A devout, convert to Roman Catholicism, Carolyn had a special devotion to St. Jude, the patron saint of hopeless causes.
Preceded in death by her beloved parents, Carolyn is survived by her husband of 66 years, John P. Hanlon, Jr. ("Jack"), her nine children Maryanne (Greg) Higbee, Carol (Bob) Scogna, Jack (Julie) Hanlon, Bob (Sharon) Hanlon, Patricia Troy, Katherine (Jim) Reid, Anne Marie Hanlon, Daniel (Karin) Hanlon, Christopher (Suzanne) Hanlon, her grandchildren Tom (Abby), Charles (Yen), Will (Connie), James Scogna, Harrison & Shelby Troy, Danielle & Laura Higbee, Haley, Amelia & Caelen Reid, Isabelle, Dever, Ella & Dorian Hanlon, and her three great grandchildren Savannah, Genevieve & Nico Scogna. She also leaves behind her dear cousin Marilyn who was like a sister to her, Art Urbany who was like a son to Carolyn, as well as many friends, nieces, and nephews whose constant presence through the years was a testament to the kindness, generosity, and fun-loving nature that Carolyn bestowed on those around her.
A visitation will be held on Friday, February 24, 2023, 7:00 – 9:00 PM at the Pagano Funeral Home, 3711 Foulk Road, Garnet Valley, PA. An additional visitation will be held at St. Thomas the Apostle Catholic Church, 430 Valleybrook Road, Glen Mills, PA 19342 on Saturday, February 25, 2023, 9:15 – 10:15 AM. A Funeral Mass at 10:30 AM and interment will follow at St. Thomas. In lieu of flowers, donations in Carolyn's name can be made to St. Jude Hospital www.stjude.org.
The Funeral Mass will be livestreamed and can be viewed on Saturday, February 25 at 10:30AM precisely by CLICKING HERE.
Share Your Memory of
Carolyn
Pagano Funeral Home

3711 Foulk Road
Garnet Valley, Pennsylvania19060
DE: (302) 792-8485
PA: (610) 485-6200

Moreland-Pagano

3711 Foulk Road
Garnet Valley, Pennsylvania 19060
PA: (610) 494-0505
Email Us