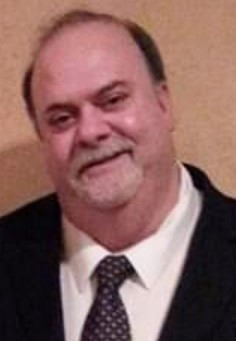 Final Resting Place
Tuesday, April 5, 2022
Birmingham Lafayette Cemetery
1235 Birmingham Road
West Chester, Pennsylvania, United States
Visitation at Funeral Home
10:00 am - 11:00 am
Tuesday, April 5, 2022
Pagano Funeral Home
3711 Foulk Rd
Garnet Valley, Pennsylvania, United States
Funeral Service
11:00 am
Tuesday, April 5, 2022
Pagano Funeral Home
3711 Foulk Rd
Garnet Valley, Pennsylvania, United States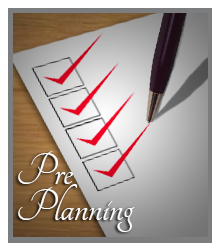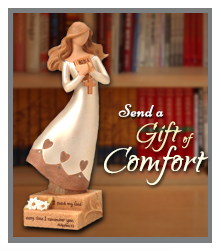 Obituary of Joseph Gerald McCauley, Sr.
Please share a memory of Joseph to include in a keepsake book for family and friends.
Joseph Gerald McCauley, Sr., of Garnet Valley, PA, passed away on March 31, 2022 – just one day after his 65th birthday. Joe was born to Gerald Francis McCauley and Marie L. DelTuffo in Ridley Park, PA, where he was raised. Joe graduated from St. Madeline's in Ridley Park in 1971; Ridley High School in 1975; and completed his Associate's Degree in Network Services at Delaware County Community College in 1980. Joe and his girlfriend, Eileen Grace Moran McCauley married in 1977 and later that year welcomed their daughter, Jamie to the world. Joe and Jamie's bond was instant – from the moment he first held her until the time she held him as he moved on from this world.
In 1980, Jamie's brother, Joey arrived. The family moved from Swarthmore to Wallingford in 1988, the same year that baby Ryan arrived to complete their family. Joe was the biggest fan of his children – encouraging Jamie as she began her teaching career; guiding Joey as he launched his own business; and supporting Ryan as he began his career and started a family. Professionally, Joe was an IT Project Manager for more than 40 years – most of that time spent at what was then known as Underwood Memorial Hospital in Woodbury, NJ.
Joe's delicious homemade Christmas cookies were loved by all – and (even though they were often misshapen) – wouldn't last very long in the large tins he would keep in the dining room corner. The best was when he would break out the TV tray and the pizzelle maker and crank out dozens of pizzelles while watching reruns of JAG on the USA Network. His unique culinary expertise expanded as he would sweat profusely over his homemade cheesesteaks (which he mastered) and his porkchops (which he did NOT master). Joe often presided over a large table filled with members of his and Eileen's family for countless holiday dinners. His laugh was contagious. His snack drawer beside the bed was rarely empty. Joe loved to give out silly nicknames for seemingly no other reason than it amused him – Joey became "Skippy"; Eileen became "Porcupine;" even Jamie's friend, Crystal became "China." Star athletes weren't immune to the nickname game – just ask Donovan McNabb, who Joe labeled "Happy Feet."
Known affectionately as "Big Joe" to the guys at Garden City Fire Dept and "Joey" to his older sisters, he was "Joe" to most. But his favorite title was "Pop Pop." Joe's greatest moments were being Pop Pop at his shore house in Diamond Beach. For 19 summers, Pop Pop (with his bucket hat, dark shades, and pool noodle) would watch the kids in the pool by day and sip Long Island iced teas at The Crest Tavern at night. Kira, Nick, Lilly, Ashley, Grace, and Lukas knew they were loved and adored by their Pop Pop. They will always know that.
Some individuals are only lucky enough to fall in love once – if at all. Joe was truly blessed to have two loves. Joe adored his wife, Eileen and the life they built together. Joe sacrificed so much to care for Eileen in her darkest days. He was selfless for those he loved. But when Eileen's life in this world concluded in 2010 – surely Joe's greatest sorrow – Joe was blessed to find love once more – in the form of his former co-worker turned companion, Kathy Ward. Joe and Kathy traveled to the Caribbean; spent time down the shore; and finally settled in Garnet Valley. In 2005, 2007, and 2011, Joe was able to visit Disney World and savor every moment with his grandchildren and extended family.
Joe's final months were difficult as he fought valiantly against Leukemia. Despite the chemo and the long inpatient hospital stays, Joe fought long and hard because, as he said, "I want more time. I'm happy here." Joe was happy because he loved Kathy and the blended family they built. How fitting that members of both families were gathered with Joe when he closed his eyes for the final time.
Joe is survived by his children; Jamie (Michael) Criscuolo, Joseph G. (Kimberly) McCauley, Jr., and Ryan W. (Vanessa) McCauley, sisters; Dina (Tony) Vechercofski and Nancy (Joseph) Cutuli, six grandchildren; Kira, Nicholas, and Lillian Criscuolo, and Ashley, Grace, and Lukas McCauley, and longtime companion, Kathy Ward and her adult children and grandchildren. A visitation will be held on Tuesday, April 5th from 10-11AM at Pagano Funeral Home, 3711 Foulk Rd. Garnet Valley, PA, followed by a memorial service at 11AM. Interment, Birmingham Lafayette Cemetery, West Chester, PA. Donations in Joseph's name may be made to Garden City Fire Department (www.gardencityfire.com). Online condolences may be made to www.paganofuneralhome.com.
To view the livestream for Joe McCauley, Sr. click here now.
Share Your Memory of
Joseph
Pagano Funeral Home

3711 Foulk Road
Garnet Valley, Pennsylvania19060
DE: (302) 792-8485
PA: (610) 485-6200

Moreland-Pagano

3711 Foulk Road
Garnet Valley, Pennsylvania 19060
PA: (610) 494-0505
Email Us