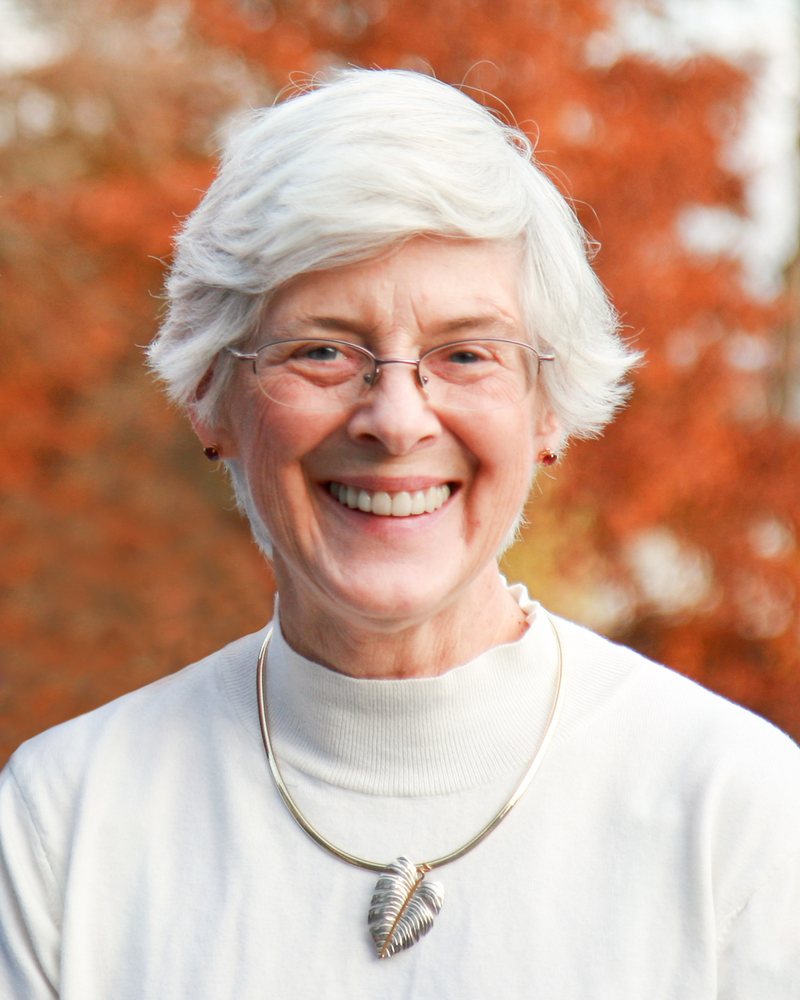 Final Resting Place
Saturday, March 12, 2022
Media Cemetery
Kirk Road
Media, Pennsylvania, United States
Visitation
10:00 am - 11:00 am
Saturday, March 12, 2022
St. John's Episcopal Church
576 Concord Road
Glen Mills, Pennsylvania, United States
Funeral Service
11:00 am
Saturday, March 12, 2022
St. John's Episcopal Church
576 Concord Road
Glen Mills, Pennsylvania, United States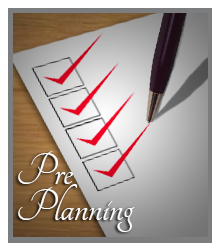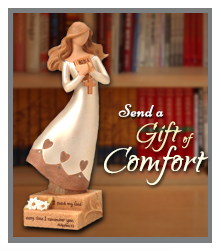 Obituary of Amy Ryerson Borer
Please share a memory of Amy to include in a keepsake book for family and friends.
Amy Ryerson Borer died on March 1, 2022, from complications associated with Alzheimer's Disease. Her legendary memory for names of family, friends, caregivers, and the scientific names of plants was impressive to the end, and she continued to offer everyone the gift of her love and sparkly smile.
Amy was born on January 9, 1940. She and her family moved from Chestnut Hill to Swarthmore in 1947, where she lived for nearly 50 years. In 1959, she married Ed Borer, her high school sweetheart and lifetime partner for more than 60 years. After graduation from Swarthmore High School in 1958, she was elected President and Treasurer for Life of her high school class. She was active in Trinity Episcopal Church for the more than four decades that she lived in Swarthmore, serving in several capacities, including Altar Guild and choir. She and Ed were also active in the Swarthmore Nativity Pageant, and Amy served as tax collector for the borough for several years.
Amy was a lifelong learner. She attended Bradford Junior College in Massachusetts for the 1958-59 academic year. She earned a BA degree from the University of Pennsylvania (1972) in Sociology and a BS degree from Temple University (1993) in Historic Landscape Architecture and Horticulture. Following that, she became an independent landscape designer. She took many classes at Longwood Gardens. Amy also taught herb classes at the Chester County Night School for many years and hosted wreath making workshops each year for decades.
Amy was passionate about people and engaged in community building through her whole life. She had a wide circle of friends with whom she always kept in touch. She felt that everyone mattered and should be given a fair chance, so as part of the Thresholds program, Amy also did ministry at Broadmeadows Prison in Delaware County. She was involved in pastoral care and hospice care through both Trinity Church in Swarthmore and St. John's Church in Glen Mills.
As a devoted horticulturist, Amy's special passion, along with herbs and vegetables, was raising orchids in her greenhouse. Over the years, many of Amy's plants, especially her wonderful orchids, won ribbons at the Philadelphia Flower Show. Amy took particular joy in making the world more beautiful with flowers. Amy was President of the Philadelphia Unit of the Herb Society of America and was active in the Philadelphia Flower Show. She was actively involved in the Swarthmore Garden Club for many decades and served as its President three times. She also served for decades as Chair of Cards and Ribbons at the Philadelphia Flower Show.
Amy and Ed moved to a historic but derelict 30-acre farm in Chester County, PA, in 1995. The home was built in 1740 with other buildings constructed in the early to mid-1800s. She and Ed spent 25 years restoring the extensive grounds and many buildings to pristine condition. She designed and built several herb, vegetable, and flower gardens on the property. Amy and Ed became members of St. John's Episcopal Church in Glen Mills, PA, where Amy served in many capacities. She was chosen to be Chair of the Search Committee for a new Rector, and she and Ed sang in the choir for several years.
In early 2020, Amy and Ed moved to White Horse Village, a retirement community in Delaware County. Amy continued gardening and raising orchids in a greenhouse built adjacent to their new home.
Amy was predeceased by her infant son John and her brother Timothy Ryerson, and is survived by Edward, her husband of 62 years; their children, Edward Borer, Jr. (Nancy Lehman), Catherine Borer (Ronald Miller), and Elizabeth Borer (Eric Seabloom); Amy's sister and brother, Marjorie and William Ryerson (Leta Finch); and Amy and Ed's beloved grandchildren, Ryerson, Noah, and Thayer Lehman-Borer, Thomas Branch (Sarah Branch), and William and Marjorie Borer Seabloom. It was a great source of pride for Amy that each of her adult children is employed by an institution of higher learning (Princeton University, Berry College, University of Minnesota).
A reception and funeral service to celebrate Amy's life will be held on the morning of March 12, 2022, at St. John's Episcopal Church, 576 Concord Road, Glen Mills, PA. Reception will begin at 10 am, followed by an 11 am service. The service will also be livestreamed on YouTube at https://www.youtube.com/c/SaintJohnsConcord or on Facebook at https://www.facebook.com/saintjohnsconcord.
In lieu of flowers, memorial donations can be made in the name of Amy R. Borer to the Pennsylvania Horticultural Society https://phsonline.org/support-phs/target-your-impact/donate. Online condolence may be made by visiting www.paganofuneralhome.com.
Pagano Funeral Home

3711 Foulk Road
Garnet Valley, Pennsylvania19060
DE: (302) 792-8485
PA: (610) 485-6200

Moreland-Pagano

3711 Foulk Road
Garnet Valley, Pennsylvania 19060
PA: (610) 494-0505
Email Us