Traditional Services

At Your Place of Worship

We k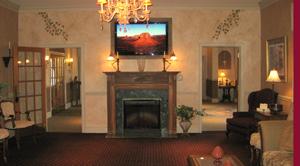 now that faith is an important part of life and the continuation of life after death. For that reason we will work with your clergy person and your place of worship to make family visitation and services as seamless, respectful and worshipful as possible.

You and your loved ones will not have to worry over any detail as we make sure that everything is in place at your place of worship and at your place of interment, public or private.

We welcome families and individuals of all faiths. And, we hope that every aspect of our arrangements with you and your loved ones honors your faith and your loved one.
At Our Home

Sometimes it is more desirable or necessary to have family visitation and services at a central and intimate place. Our facilities have been designed with the care of you and your loved ones in mind. From our Coffee Lounge to our spacious and warm Gathering and Viewing Rooms to our Children's Room, our home is your home. Allow us to take care of everything from visitation to services in the comfort of our home.