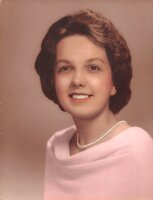 Julia Ann Lewis
Julia Ann Lewis (Julie) died on New Year's Eve, 2021. She was born August 1st, 1946 in Upland, Delaware County to the late Helen Banaszkiewicz Lewis and Frederick James Lewis, and was employed by the Defense Logistics Agency in Philadelphia for 29 years.
Julia loved to travel, was an avid baker and was very interested in family ancestry, even putting together a detailed book of historic photographs and an extensive family tree. She was also a lifelong dog lover, and was particularly fond of her poodle, Mimi.
She is survived by several cousins.
A graveside service for Julia will be held at Lawn Croft Cemetery on Thursday, January 13th at 2pm. Online condolences may be made by visiting www.paganofuneralhome.com.