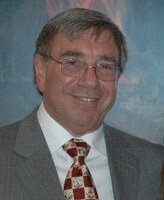 Michael J. Bonacquisti
Michael Joseph Bonacquisti, age 74 of Milton, DE, passed away suddenly on December 2, 2021. He was born and raised in Chester, PA, and for the past 14 years has resided in Milton, DE. Michael graduated with an accounting degree from Villanova University in 1969. Early in his career, he worked as a Controller for several large companies, including Rollins and AmeriGas. He ultimately started his own personal accounting business, which gave him the flexibility to handle multiple smaller businesses.
Michael enjoyed traveling with his family, especially to Florida due to his love for Disney. One of his hobbies included spending time at the horse race tracks. He was a simple man only ever needing a rocking chair, good cigar, and a book on history. Michael was known by his loved ones as a genuine man, who always gave and never asked for anything.
Michael is preceded in death by his parents, Ernest and Mary Grace Bonacquisti, and his seven siblings; Caroline, Alfonso, Vincent, Rose, Ernest, Emilio, and Joe Bonacquisti. He is survived by his loving wife of 41 years, Connie Bonacquisti, four children; Doug, Lara, Alicia, and Byron Bonacquisti, five grandchildren; Santino, Anthony, Addelyn, Vito, and Aubrey, and three siblings; Anthony and Albert Bonacquisti, and Anna Pollock.
A visitation will be held on Thursday, December 9th from 10-11AM at Pagano Funeral Home, 3711 Foulk Rd. Garnet Valley, PA, followed by a Funeral Liturgy at 11AM. Interment will remain private. Donations in Michael's name may be made to the Wounded Warrior Project and/or the SPCA. Online condolences may be made by visiting www.paganofuneralhome.com.