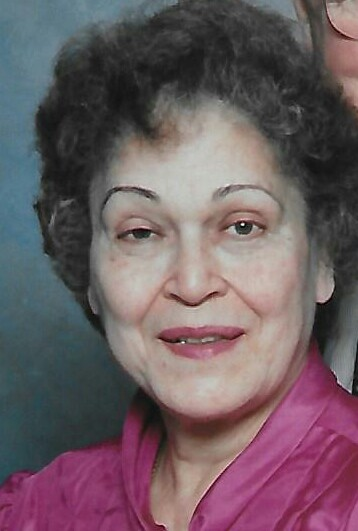 Veneranda ""Vinnie"" Smith
Veneranda "Vinnie" Amatucci Smith, 87, died Oct. 5, 2017 at Rose Court in Maris Grove, Glen Mills. She was the wife of Gilbert A. Smith, with whom she shared 64 years of marriage. Vinnie was a 25-year resident of Wallingford, later moving to Fox Hill Farms in Concord Township, where she lived for seven years before moving to Maris Grove in 2015. Born at home on April 21, 1930, in the Llanerch neighborhood of Havertown, Vinnie was the elder of two first-generation daughters born to Italian immigrant parents. Her parents, Lazzaro "Chollie" and Carmina Alesi Amatucci, hailed from the town of Castignano, in the Le Marche region of east-central Italy. Vinnie went to Llanerch School, where in the sixth grade she was known as the "fastest runner;" Haverford Junior High; and Haverford High School, from which she graduated in 1948. As a girl she once had an after-school job in a factory wrapping bubble gum, a position that later elicited delight and envy in her children. Following graduation, Vinnie went to work as a secretary in a U.S. Marine Corps office in Philadelphia. She later worked as a receptionist at the University of Pennsylvania. Vinnie met her future husband Gil after mutual friends set the pair up on a hayride date. She later told family and friends, "I knew by the end of the ride that I was going to marry him." Vinnie initially neglected to tell Gil of her plans, but he came around.
During their engagement, Vinnie worked as an instructor at the Arthur Murray Dance Studio on 69th Street in Upper Darby, where she was known as "Miss Amato." She was asked not to wear her engagement ring when dancing with clients, much to her fiancé's annoyance. Vinnie and Gil married June 27, 1953 at Annunciation B.V.M. Church in the Brookline section of Havertown. The couple eventually had two children, Jeffrey and Natalie. The family moved around for Gil's job in the insurance industry, living in Wisconsin, California, Michigan and eventually back in Pennsylvania. A homemaker, Vinnie cherished her family and liked crafts, sewing, decorating, and trying new recipes. She and Gil took two Alaskan cruises and many bus trips around Pennsylvania and up and down the East Coast. She enjoyed spending time in Cape May, N.J. and adding to her impressive collection of Santa Claus figurines. In her later years, Vinnie became a big fan of TV Westerns and crime dramas, and she and her husband were members of the Italian Club at Maris Grove. Vinnie was preceded in death by her parents and her sister, Marie Amatucci Capobianco, and sister-in-law, Gloria Fink. In addition to her husband, she is survived by her son, Jeffrey; daughter Natalie Smith Schickling and son-in-law Barry Schickling; grandchildren Sarah Smith, Matthew Smith and Rebecca Smith; great-grandson Jacob Christensen; niece Lynn Smith Carnes; nephews Sal Capobianco and Larry Capobianco; and other relatives and friends. A visitation will be held on Tuesday 10-11 a.m. at Maris Grove Chapel, 200 Maris Grove Way, Glen Mills, Pa. and on Wednesday 9-9:45 a.m. at St. Cornelius Church, 160 Ridge Road, Chadds Ford, Pa., followed by funeral mass at 10 a.m. Interment will be at SS. Peter & Paul Cemetery, Springfield, Pa. Donations in her memory may be made to Alzheimer's Association at alz.org.